Santa Claus Christmas Tree Crossbody Bag Squeeze Toy for Kids
Estimated Delivery: 11 ~ 13 Business Days; Duties and Taxes Included Pricing; Free Shipping
---
---
Features:
- DURABLE: It is the most easy-to-use and addictive stress relief toy available today. It is made of silica gel, which can be reused for a long time after cleaning, making it comfortable and safe for both adults and children. Moreover, it is small in size and light in weight. You can easily put it in your pocket and carry it with you. You can play anywhere in cars, airplanes, restaurants, schools and offices.
- DECOMPRESSION: This popular irritable toy can effectively relieve anxiety and stress, and restore mood. The bright colors and pleasant sound will surely make anyone happy! Suitable for children, the elderly and adults who need to relieve stress.
- RELAX: For people who are under pressure, this is a great, unique and novel gift that will help relieve anxiety, stress and fatigue, and is suitable for all kinds of people. Multifunctional decompression toys can also train logical thinking and mental arithmetic ability, prevent brain degeneration, and promote parent-child communication. It is an ideal gift toy for children's interaction.
Specifications:
Category: Child
Name: Crossbody Bag Squeeze Toys
Material: Silicone
Weight: 87g
Size: 13.5*8.5*4cm
Type:Christmas Elk/ Christmas Snowman/ Christmas Tree/ Santa Claus
Package Included:1 x Crossbody Bag Squeeze Toys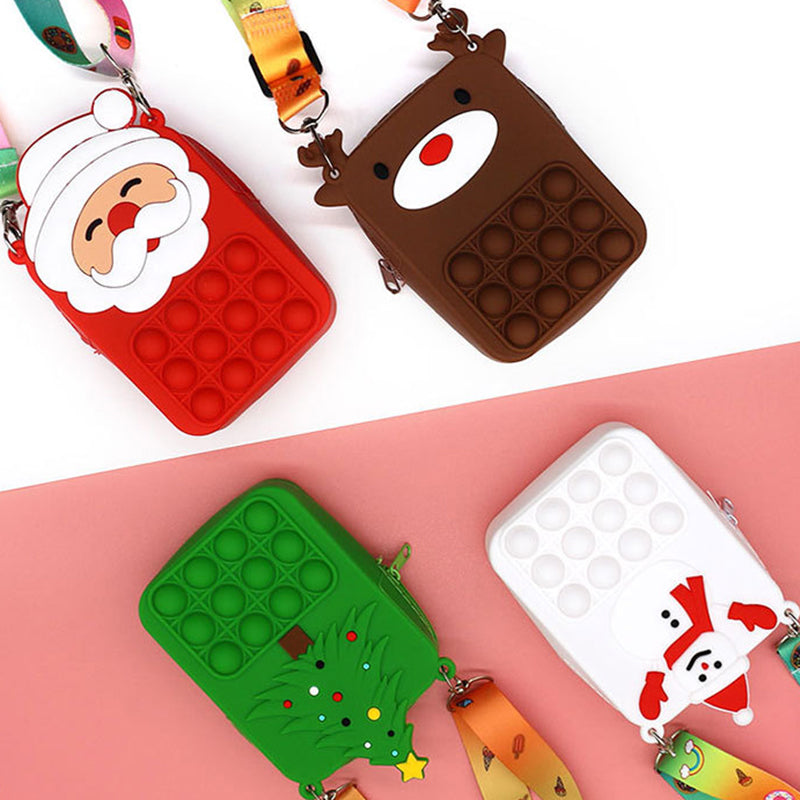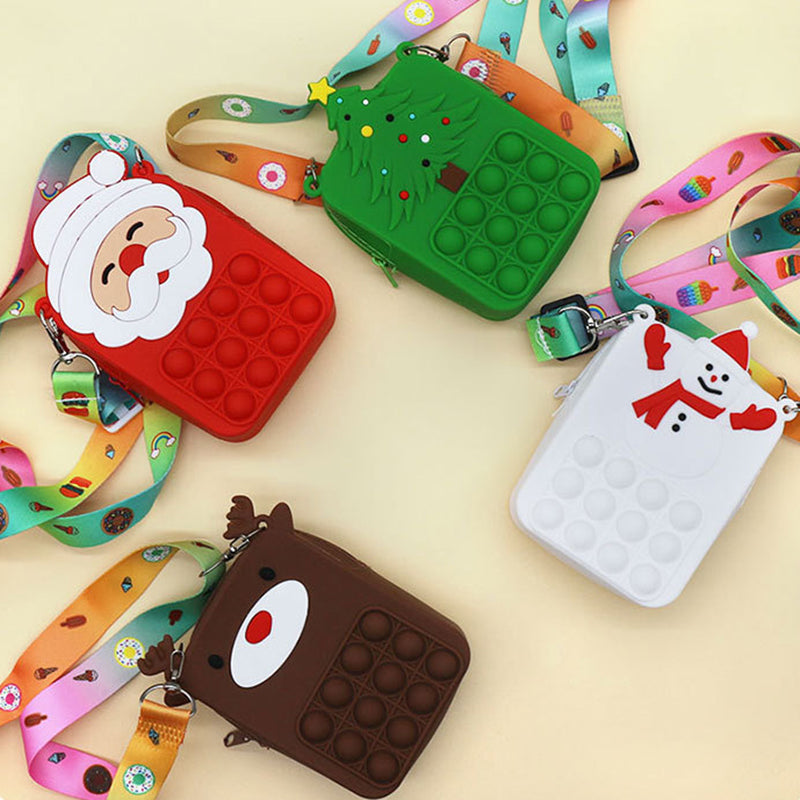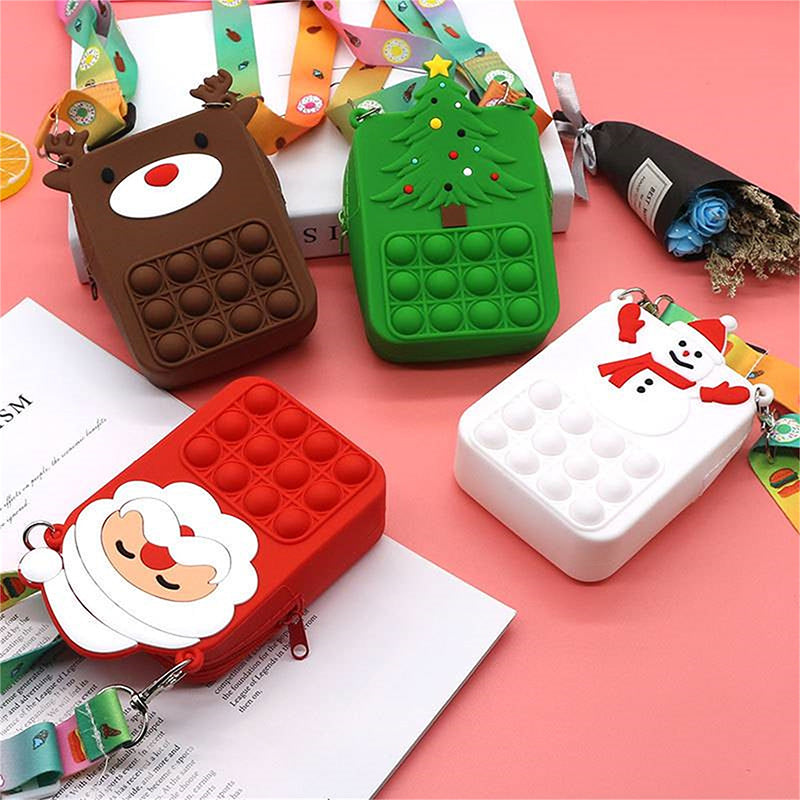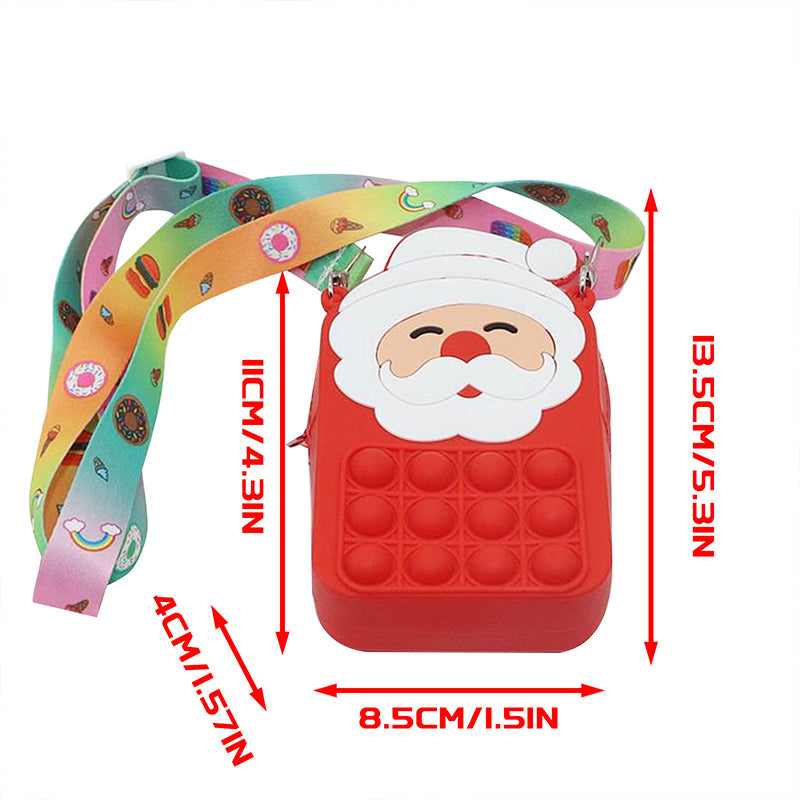 You may also like these products