EMS Foot Massager Machine Electric Intelligent Foot Massage Mat
Estimated Delivery: 11 ~ 13 Business Days; Duties and Taxes Included Pricing; Free Shipping
---
---
Features:
- Powerful Innovative Foot Massager High-tech foot massager offers different treatment modes and intensity for your soles and body.
- Different from the traditional heavy foot massager, our products are only a soft and comfortable foot pad. It is lightweight, foldable, easy to carry anywhere.
- EMS foot circulation massager are meticulously designed for sports lovers, the elders, workers who sit/stand (especially wear high heels) for long time, providing great relaxing and alleviating aching feet and legs.
- Use EMS technology for foot, ankle, achilles tendon and calf muscle massage, to promote circulation and relax the feet.
- Quiet and no noise, it can be used while watching TV, reading, working in the office or relaxing.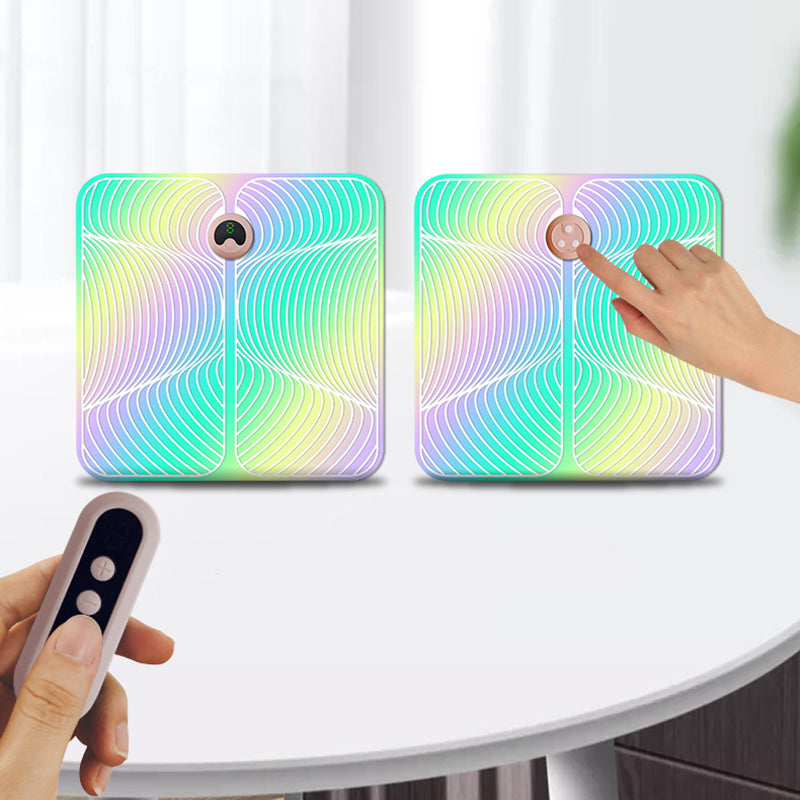 Specifications:
Material: TPU
Color: colorful
Application: Foot
Packing size:34*8*8 cm
Power Supply: polymer lithium battery, USB charging
Package Included:
Touch-tone Type: 1 x Colorful Foot Mat, 1 x Main Engine, 1 x USB Charging Cable, 1 x User Manual
OR
Remote Control Type: 1 x Colorful Foot Mat, 1 x Main Engine, 1 x USB Charging Cable, 1 x Remote Control, 1 x User Manual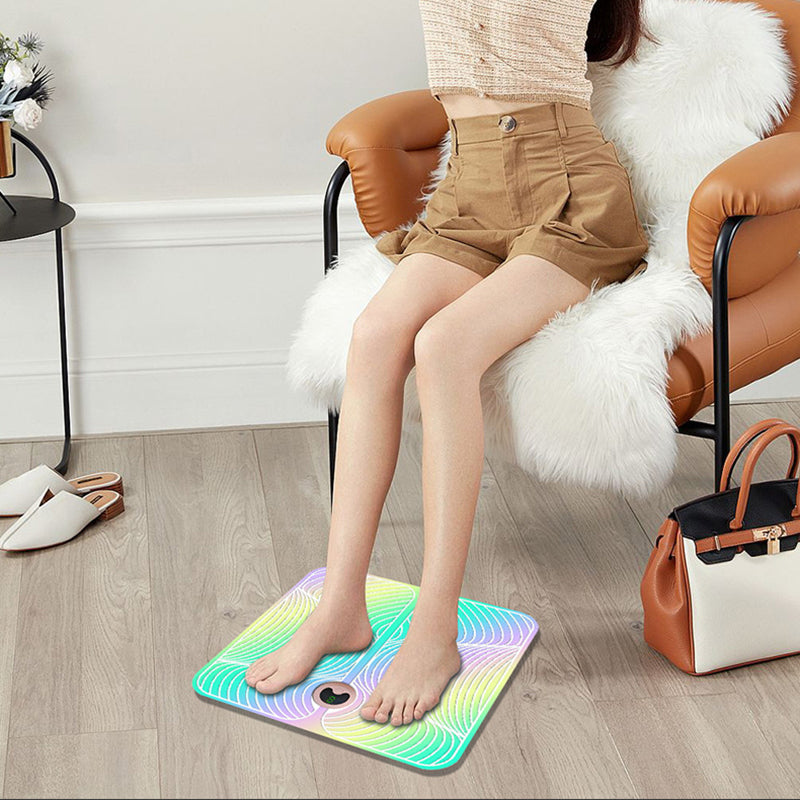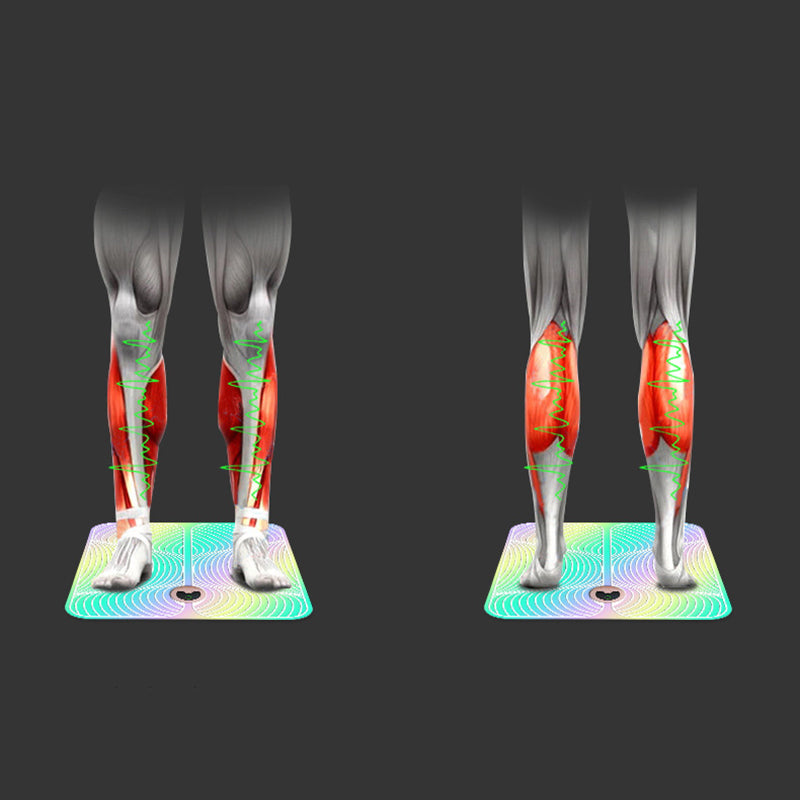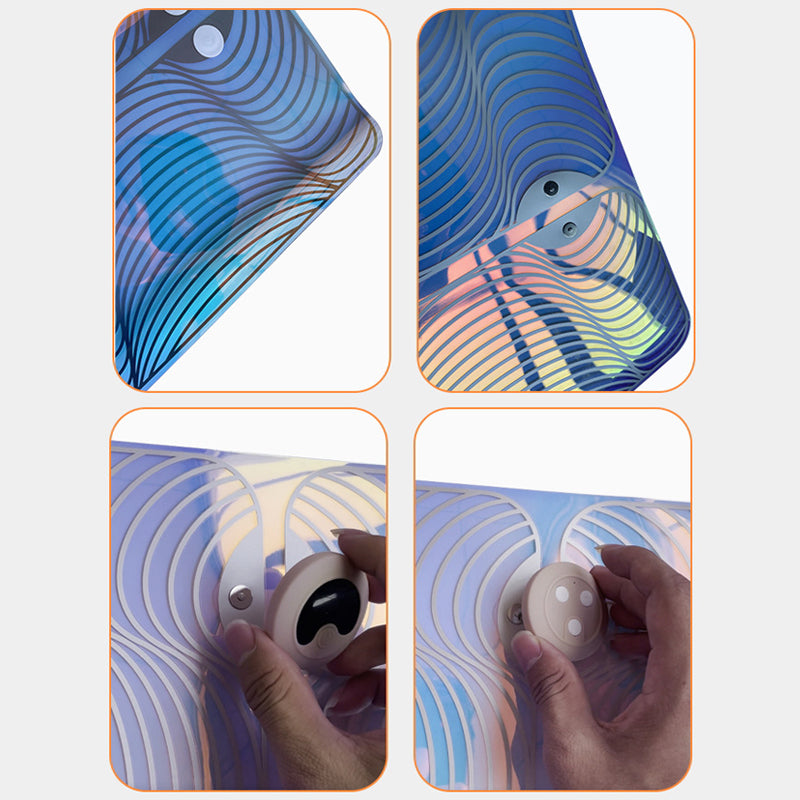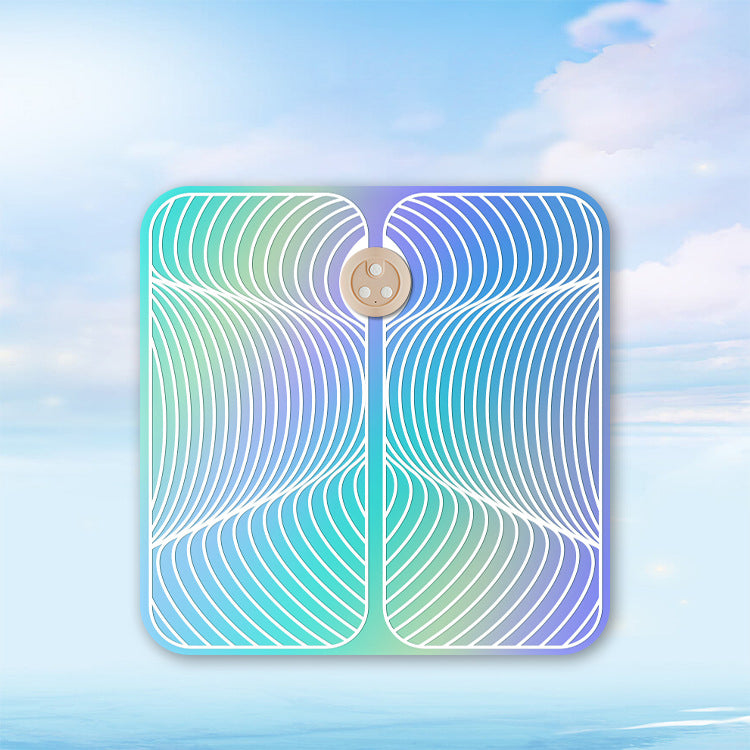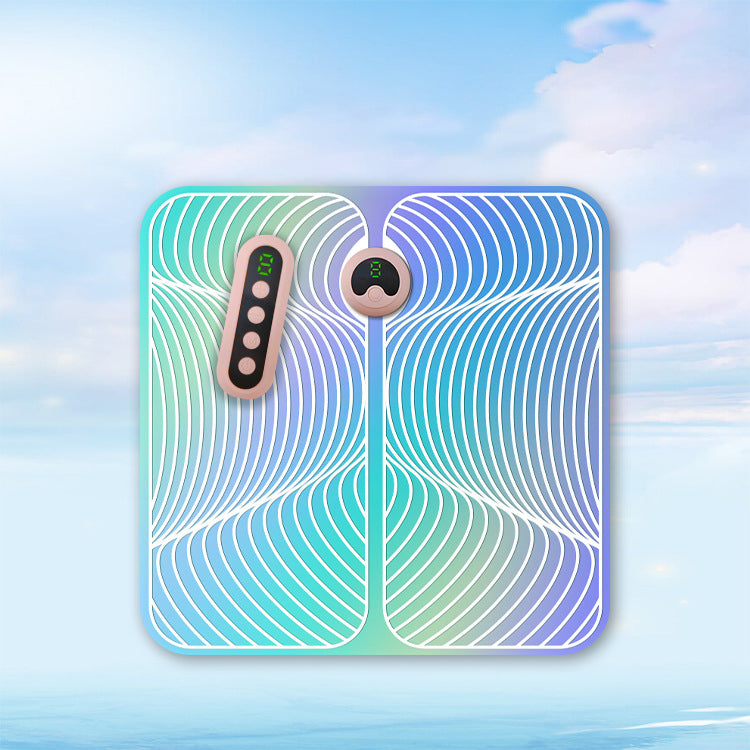 You may also like these products