Features:
- Electric Dental Calculus Remover can effectively removs dental plaque,dental calculus and stains,removes hard tartar easily from the teeth preventing gum disease.
- Acoustic wave technology, 30000 times per minute high intensity frequency, effectively smash the stubborn calculus, reduce the damages to the enamel and gum, which may caused by manual dental tools.
- 3 Grades of adjustable frequency to remove stubborn calculus, tartar and teeth stain. Using the remover in your current dental care routine will decrease the level of bacteria in the mouth resulting in a fresher breath. Excellent as dental hygienist gifts.
- Household design, convenient to have dental care at home, remove the attachment on teeth in time, prevent periodontal diseases.
- Full upgrade, creative LED light design,easier to clean, more effective cleaning of dirt and dirt.
Specifications:
Product Description:
Product name: Second-generation dental scaler
Material: Silicone + Plastic
Color: Pink/ Blue
Charging mode: USB charging port
Rated voltage: 3.7V
Battery capacity: 300mAh
Vibration frequency: up to about 30,000 times/min
Charging time: about 2 hours
Working mode: 3 gears, cleaning mode, normal mode and gentle mode
Host size: 222x30x27.7mm
Steps for usage:
1.The first use, will be recharged for more than 2 hours until completely discharged , Reference to charging description.
2.Press the boot button to turn on, adjust the key position throughthe upper and lower adjustment buttons, and start cleaning the parts that need cleaning.
3.After cleaning the teeth, wash the metal head with flowing cleanwater. Clean the Department to wipe the body of the tooth cleaner.
Package Included:1 x Electric Sonic Dental Scaler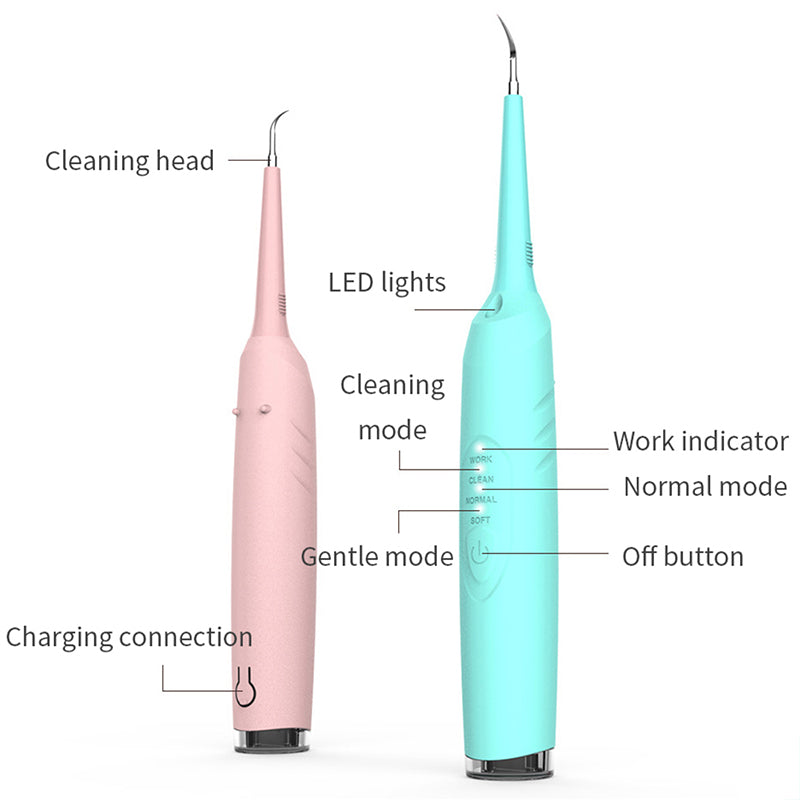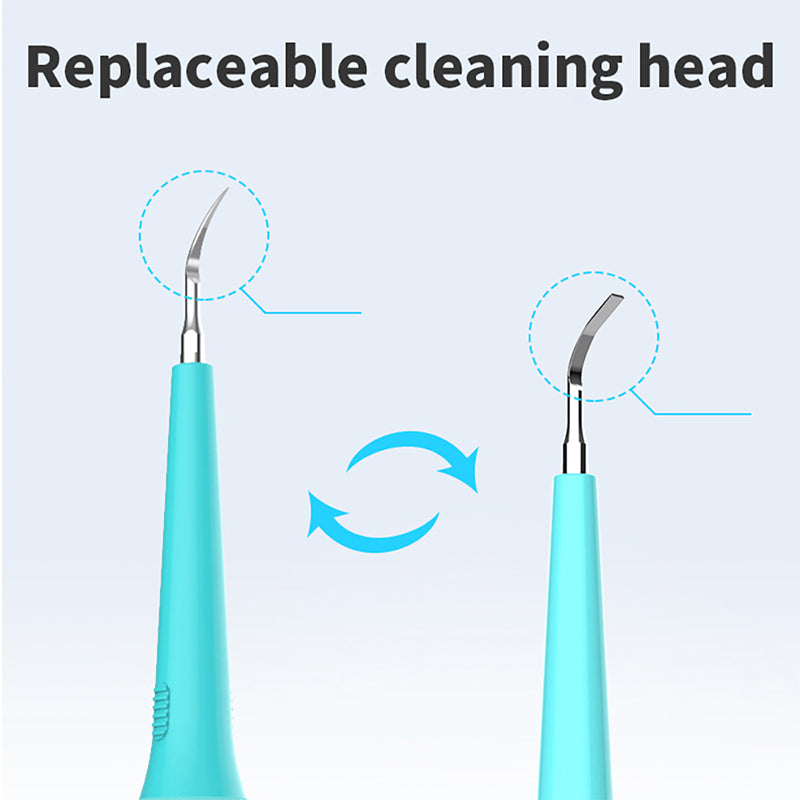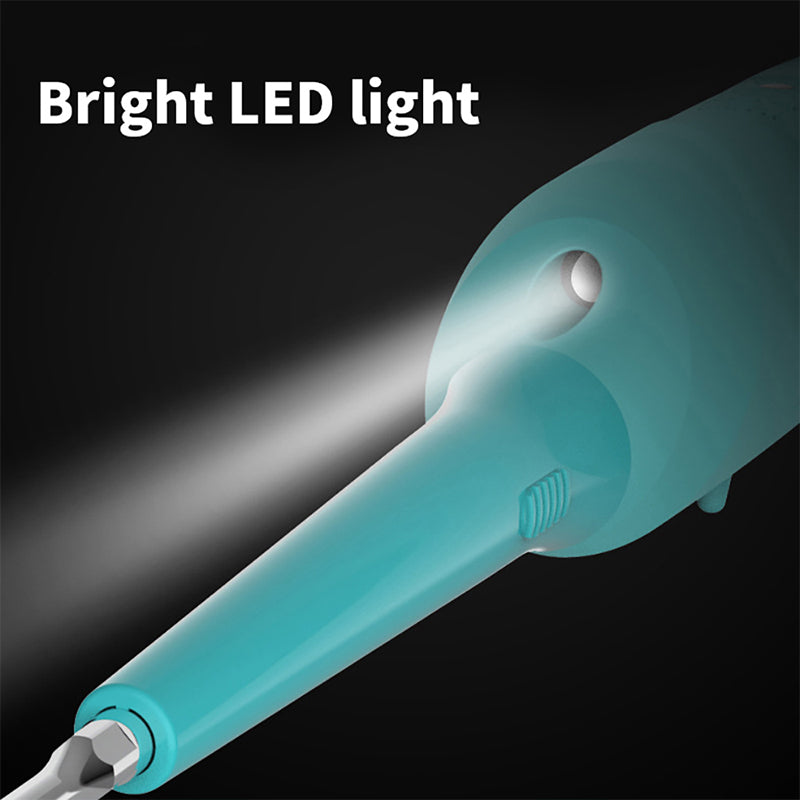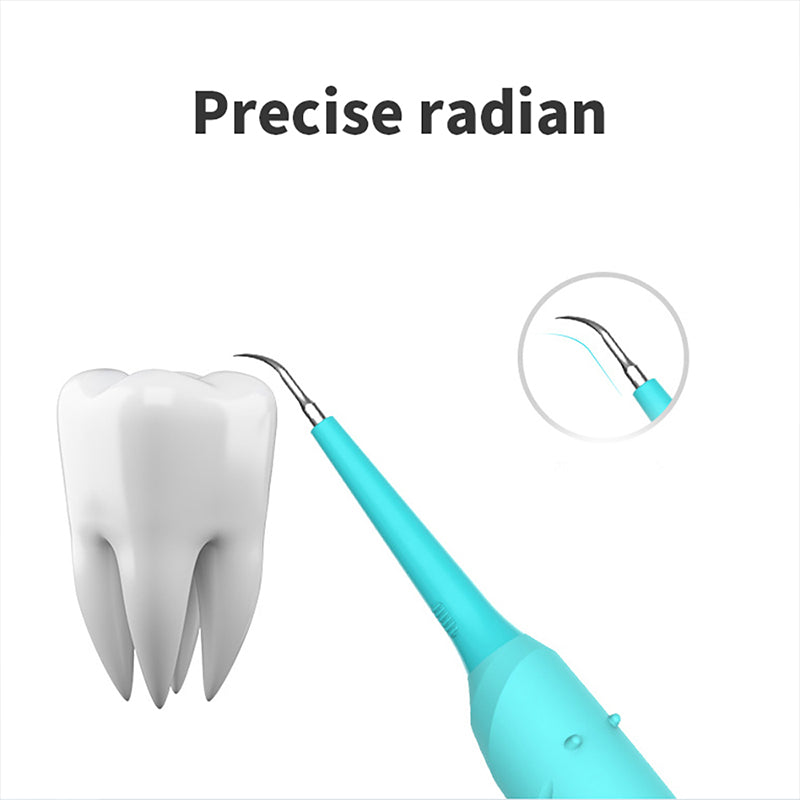 You may also like these products